Schola Sarmenti Criteria Primitivo Salento 2016 (750ml/12)
About Schola Sarmenti
With a history dating back 200 years, the modern story of Schola Sarmenti began in 1999, when it emerged as a modern, high-quality cooperative consisting of 5 farmers and 20 hectares. Now at 20 growers and 77 hectares, the winery is still fiercely committed an authentic expression of the precious terroir of Salento in Apulia, focusing on native varietals such as Negroamaro, Malvasia Nera, Susamaniello, and Primitivo.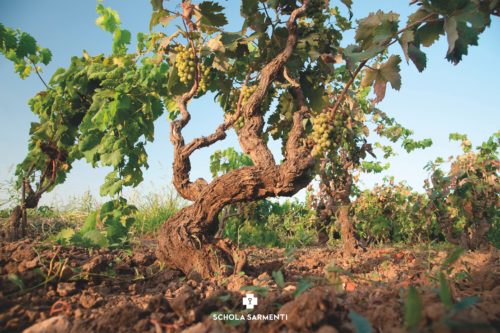 Learn More
Available Markets:
New York
,
New Jersey
,
California
Tasting Notes
Critera is a dry, rich, vivacious red wine.
Young and fresh, it is made from 15-year-old vines. Grapes are picked up by hands and gently laid down into little airy crates and then aged at controlled temperatures in stainless steel tanks. An irresistible wine whose elegance draws you into it with extraordinary scents.
Pleasantly fresh, this wine gives off lively tannins with a long, heady finish. Critera is made from Primitivo grapes from Salento. Frankly speaking, it is southern Italy in a glass.