Schola Sarmenti Anitieri Susumaniello Salento 2017 (750ml/12)
About Schola Sarmenti
With a history dating back 200 years, the modern story of Schola Sarmenti began in 1999, when it emerged as a modern, high-quality cooperative consisting of 5 farmers and 20 hectares. Now at 20 growers and 77 hectares, the winery is still fiercely committed an authentic expression of the precious terroir of Salento in Apulia, focusing on native varietals such as Negroamaro, Malvasia Nera, Susamaniello, and Primitivo.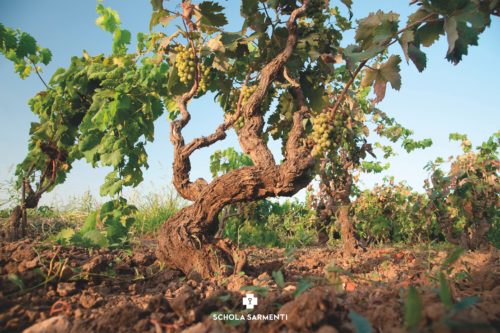 Learn More
Available Markets:
New York
,
New Jersey
,
California
Tasting Notes
Antieri is made from a rare indigenous grape, recently revitalized, called Susumaniello. Grapes are picked up by hands and gently laid down into little airy crates followed by a further selection on a modern sorting table. Aged for 12 months in medium-toasted French oak and then 8 months in the bottle, it gives a young wine full of finesse and mind-blowing aromas.
Full-bodied and velvety, this wine with intense tannins extends your palate, leaving an extremely pleasant long finish. It persistently sits in your mouth, confirming an undisputed, captivating personality with strong accents of ripened berries and plums.